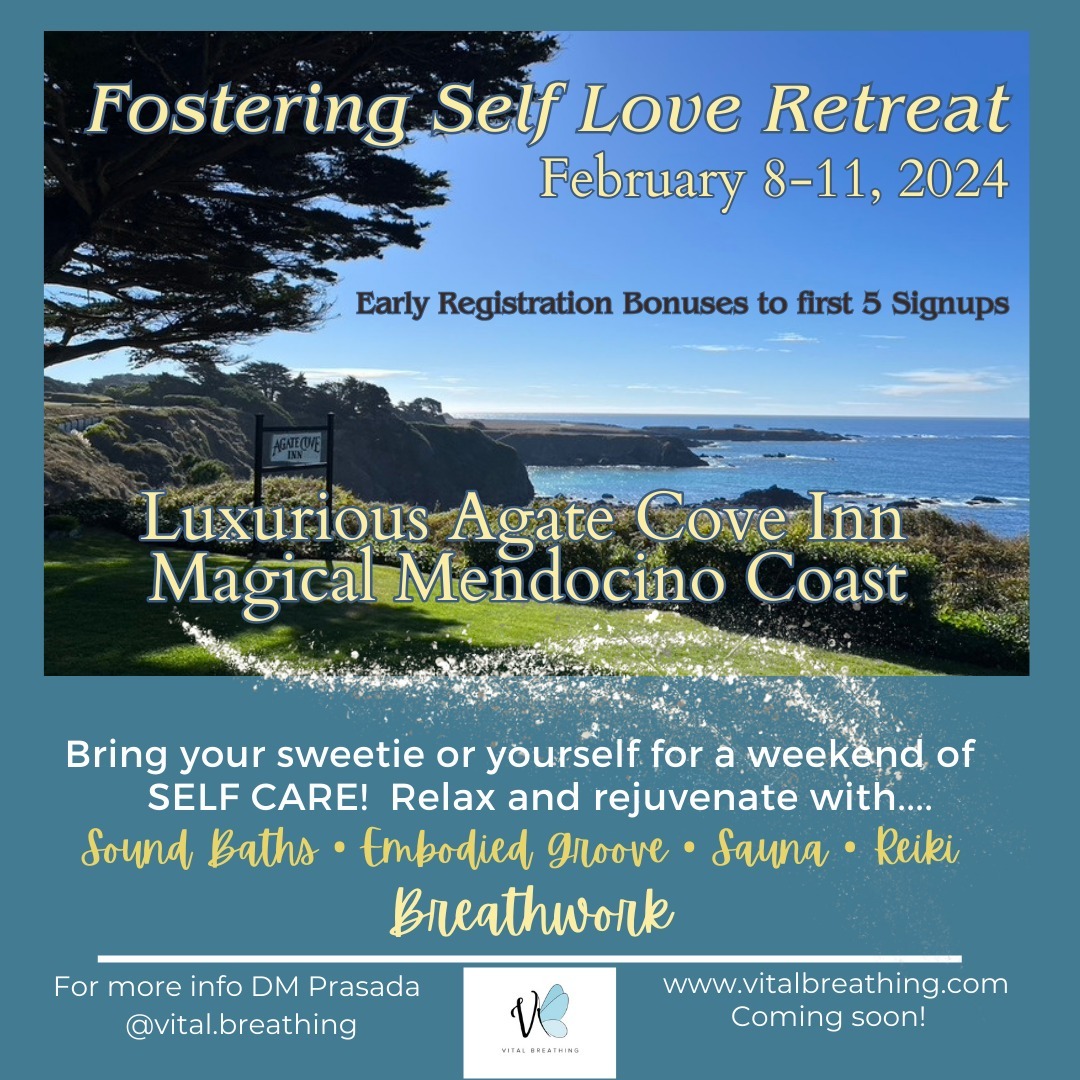 Fostering Self Love Retreat on the Mendocino Coast
I am ecstatic to announce Embodied Groove® will be part of the Fostering Self Love Retreat on the Mendocino Coast February 8 – 11, 2024!
Discover your inner peace and balance, release trapped emotions, enliven your spirit, remembering and discovering the beautiful being you came into this life to be.
The Retreat will include:
Transformational Trauma-Informed Breathwork to calm your nervous system and release old wounds trapped in your body.
Embodied Groove® to move through stuck emotions and enliven your spirit.
Sound Healing to create well-being at a cellular level, tapping you deeper into your inner truth.
Reiki Energetic Healing for clearing and releasing trapped energy, leaving you feeling lighter and more grounded into your true essence.
Wood-fired sauna & cold plunge therapy + Nature walks
It's all waiting for you.
Come alone, with your bestie, or sweetie for this weekend of self-love, self-care, and rejuvenation.
Free breath work sessions each month leading up to the retreat to the first 5 to sign up.